What should we look out for this summer to enjoy our holidays safely and without loss?
After two years of pandemic, a summer without health restrictions is waiting for us to live it as carefree as possible. Of course, we do not forget that the coronavirus is still around, so let's have a mask and antiseptic with us in case of crowds.
In addition, every summer mosquitoes make life difficult for us or some allergies. Nausea, when travelling by boat, a scratch, a sudden sickness, can spoil our good mood and we can go looking for a pharmacy. For this reason, when we pack our bags, we don't forget to have our "holiday pharmacy" with us.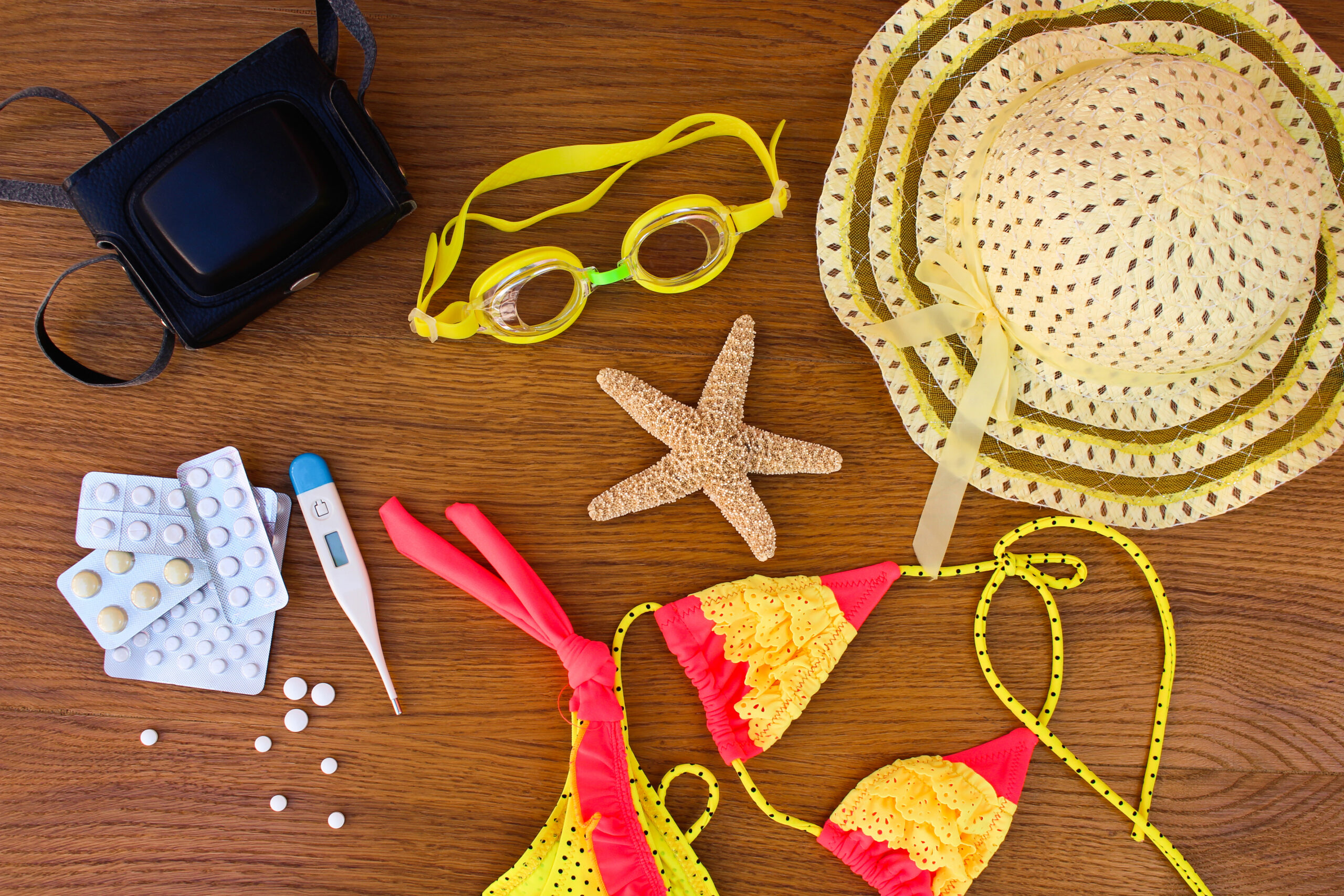 We adapt it to our own needs and don't forget the basics:
mosquito repellents and creams for insect bites,
painkillers and antipyretics,
thermometer,
adhesive patches (band-aids),
tweezers for removing spikes or insect stingers,
electrolyte sachets to dissolve in a glass of water in cases of diarrhoea or dehydration,
Dramamine (for those who travel by boat),
antihistamines in case of an allergic reaction,
cream for burns,
saline ampoules